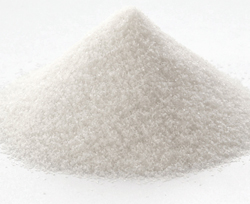 RMA's Process Technology Division is a custom size reduction facility for non-hazardous plastics, chemicals and additives. The Process Technology Division has been servicing the custom grinding, pulverizing and precision-sizing requirements of solid surface, bath and kitchen as well as the plastic abrasive markets for more than twenty years.
RMA pioneered high product yield and the reduction of "fines" in Thermoset materials. Our yields on Thermoset plastics are unsurpassed. We value our customers' material and understand that the real cost of processing is not just the price per pound but the total cost of grinding plus all un-useable or out of spec material, i.e. "fines." RMA assures our customers of the highest possible yields by returning un-useable sizes at no charge.


Services provided by the Process Technology Division include:
Coarse Grinding/ Granulation from sheets or parts

Fine Grinding and Pulverization

Sifting, sizing and separating of granules and or powders

Blending/Mixing

Packaging

XTRM BLAST™ is a plastic abrasive blasting media designed for fast coating removal, reduced substrate abrasion and ultra-reusability. It combines durability, minimal harshness and speed for an economical alternative to chemical stripping and sanding of engineered composite products, aluminum and fiberglass.
XTRM BLAST ACRYLIC MEDIA
This clear and smoked acrylic media is a very gentle, soft plastic abrasive used for ultra-sensitive surfaces while providing an effective strip rate.
The durability of this product offers lower media consumption and less dust when blasting. This non-hazardous material is available in Mil-Spec grade and XTRM BLAST Premium grade meeting or exceeding MIL-P-85891 (A). It is specifically designed to remove coatings from most sheet composite, fiberglass, aluminum, and to demur plastics, metals and ceramics
AVAILABLE MESHES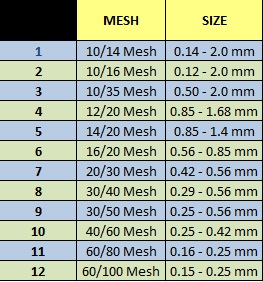 BENEFITS

No toxic chemicals/vapors
Lower consumable costs with recyclable media
Faster and safer than chemicals or sanding
Retains clad, galvanized, anodized and phosphate coats
Provides superior surface or adhesion of paint
Major reduction in manpower requirements
Eliminates metal embrittlement
Reduced energy consumption
APPLICATIONS
Paint stripping
Mold cleaning
De-flashing
Deburring